Recently, I was very flippin chuffed to be asked to review a brand new cookery book called Cook It, Eat It, Live It, written by a fab lady called Jo Kenny, and you can read my whole review of it here.   But what I also like about her recipe book, is that with just a few tweaks, she manages to turn quite a few basic ingredients, that make cheap dinners, into restaurant-quality food, that I'd be quite happy to pay for
The Family Wallet
The family wallet is taking a bit of a bashing all ways round at the moment, and we are all looking to find ways to make our money go further.
When it comes to family meals, many of us ( me included) are turning to cheaper brands such as the Essentials range at Asda, which are excellent value, but often need a little kick of different flavours to turn them into a cheap dinner the whole family will love.
Cook It, Eat It, Live It
This is exactly what Jo Kenny has done with this recipe for Pea and Smoked Bacon Spaghetti.  Using store cupboard ingredients as the base for the meal, but with just a few cheap, easy-to-find additions, it becomes a game changer.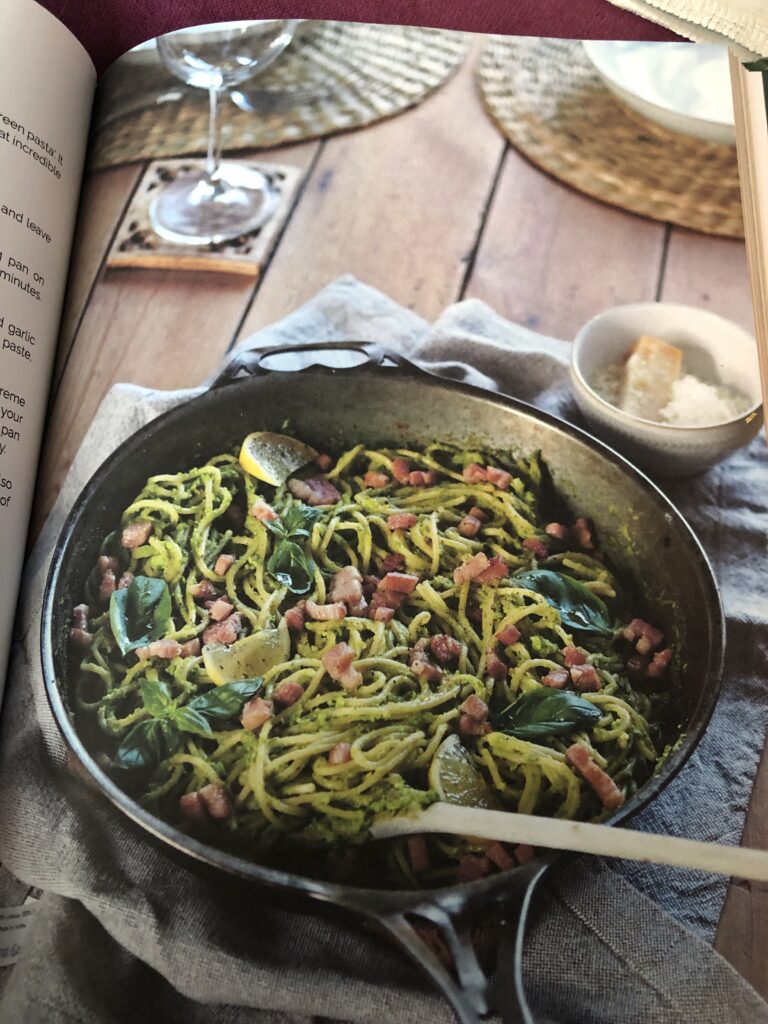 Everyone has the basics of this meal in their store cupboard or fridge, and very likely already make a version of it. But it's the fresh basil, the parmesan, and the fresh lemon juice that takes it way beyond just peas, ham, and spaghetti!
It's quick, easy, and delicious, I bought the additional items all at Asda
Shopping Basket
Creme Fraiche – £1.20  keeps in the fridge forever – Fresh Basil – 80p I found a reduced windowsill plant that I've revived – Asda Parmesan Cheese Essentials – £1.25 which will stay fresh and I barely used a quarter of it.  – Lemons were 85p for 4.  So all of these will work in other dinners you can make in this book and your own favorites.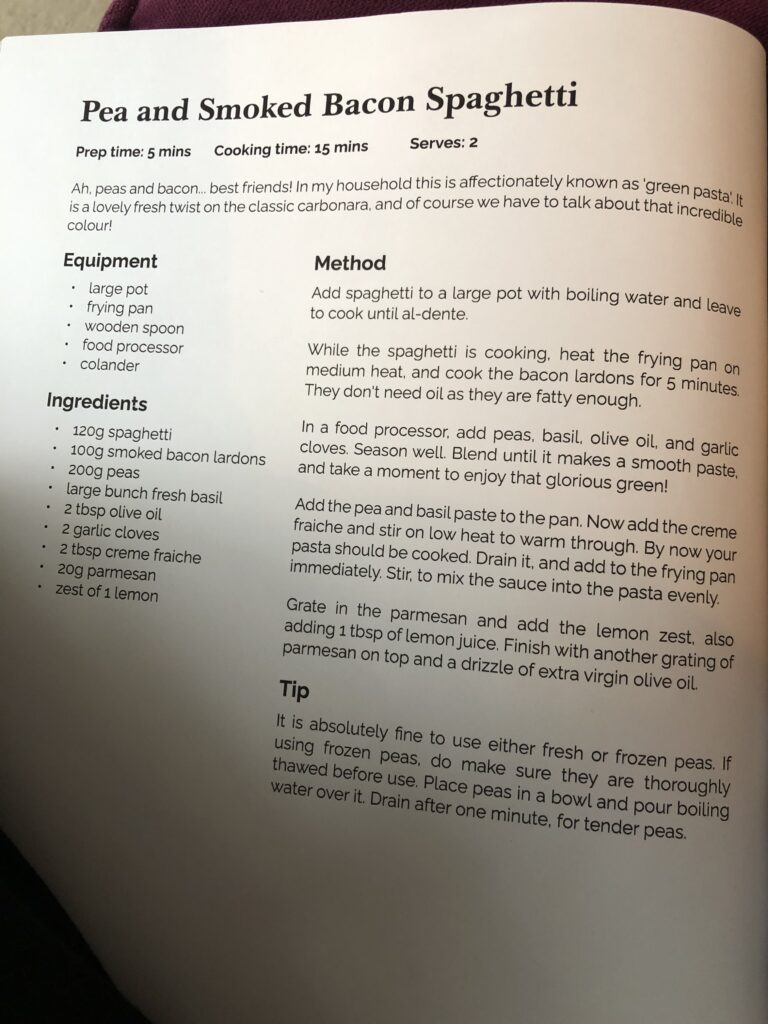 Last but not least, and not looking half as inviting, but trust me it was. As far as cheap dinners go, I couldn't shovel it in fast enough, it was amazing.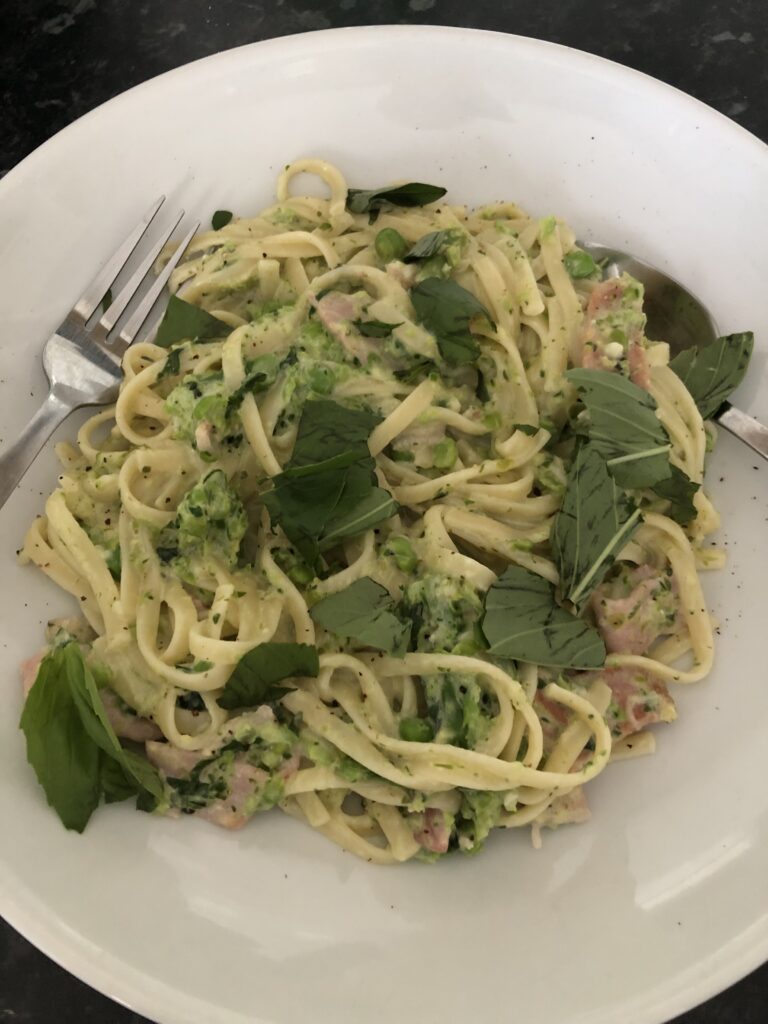 Jo has plenty of other delicious recipes in her book, and it's my new 'go-to' favourite.  I know I'm always going to have many of the ingredients in the recipe, and anything else I need will be a great addition to my store cupboard.