Whilst there's always a feeling of wistful sadness as summer draws to a close, there are lots of things to enjoy and look forward to in the autumn (or the fall).  We typically think of the term 'fall' as the North American version of the word 'autumn', but it was in fact in widespread usage in the UK for many years. Originally a shortening of the phrase fall of the leaf, the phrase was common in England in the 17th century. The word autumn entered English from the French automne and didn't become common usage until the 18th century.
Generally, autumn is said to begin with the equinox which is around the 21st or 22nd of September.  It's at this point when the days and nights are equally long and in balance. But, just because the calendar says it's autumn doesn't mean that the weather always feels autumnal then.  Sometimes the summer weather lingers a few weeks longer and we get an Indian summer.  In other years there's an autumnal feel to the air long before the official date.  Sometimes nature seems to have decided it's time to go to sleep earlier: the hedgehogs start to hibernate, the leaves change colour and much of the vegetation starts to die back.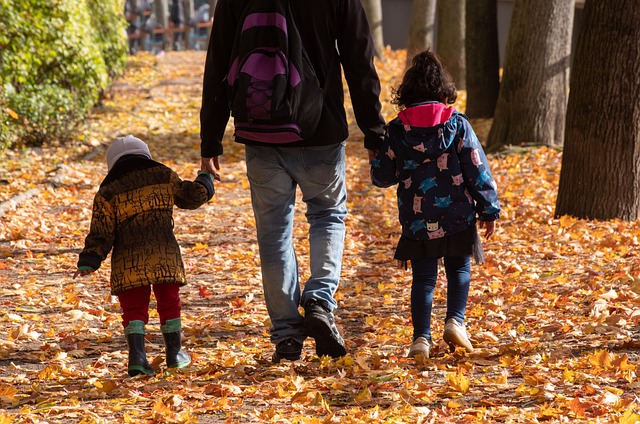 For many animals, autumn is a time to fatten up and prepare for the winter ahead.  Squirrels store away acorns in stashes to help them through the shortages of the colder months.  Once hibernating creatures are plumped up and ready, they'll go to sleep for the winter.  Birds will migrate to sunnier climes – the swallows will fly south for the winter.  Other birds arrive from colder spots, like the fieldfare and the barnacle goose. Other animals look to find a mate, cue the bellowing of stags to hold onto their females for the mating season.
Of course, the leaves change their colour and they fall from the branches.  There are so many different shades of autumn foliage from yellows, through oranges to reds.  Some species retain their browned leaves until the spring, like the beech hedges that line fields and gardens.  Some plant species come into their own at this time of year.  In the flower borders, the asters are in bloom, and in the woods mushrooms and toadstools start to emerge.
It's also the feel to the air.  There's a bit of snap and bite to the temperature which can catch you unaware.  It's very pleasant and warm still in the sunshine, but in the shade, you realise it isn't so warm after all.  There's a sharpness to the wind and it's likely to be a bit stronger: a full-blown wind now rather than a breeze.  The air often feels damper.  Misty mornings start making an appearance.
The nights are really starting to draw in now and the mornings are getting darker too.  Day length is starting to shorten and we have to use artificial light more and more. Along with the lights going on, so does the heating (or the extra layers).  It's time to get your winter coat back from the dry cleaners. Get that winter duvet back on the bed and get your winter wardrobe out of storage.  Pick out some autumn accessories, maybe some gloves, to ring the changes.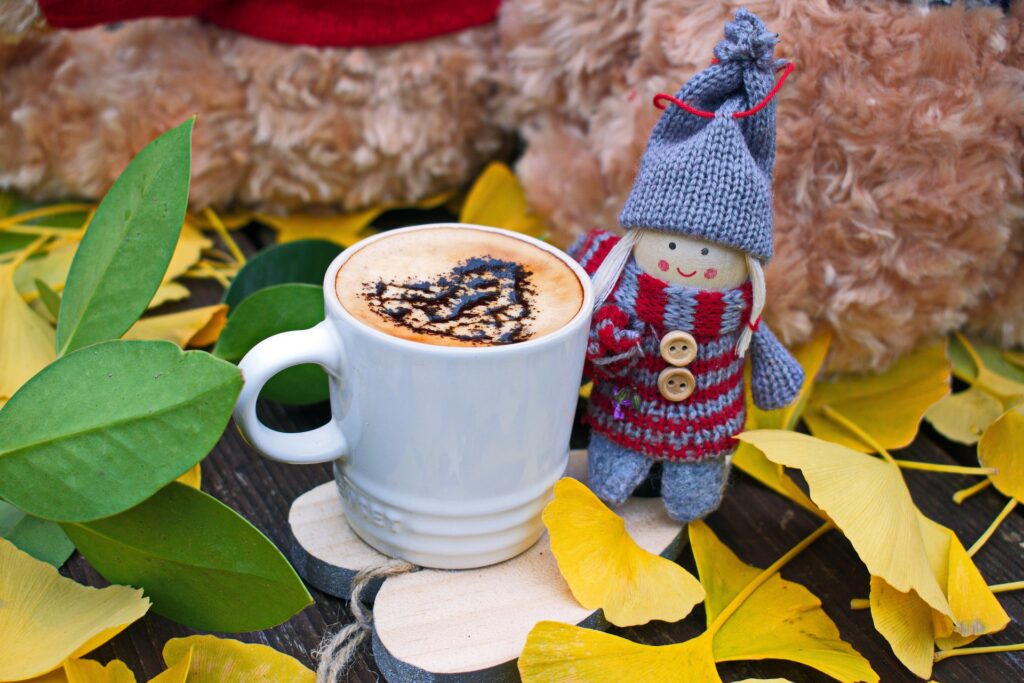 Family things to do inside during Autumn
I do like to embrace a new season when it comes along.  It's a chance to do those things we haven't done for months now. With Autumn this seems particularly key as we move from summer warmth to chillier weather.  So here are some of the things I like to do inside in Autumn, which we probably haven't done much of for the last 6 months.
Cosy Clothes
It's time to dig out your winter dressing gown and slippers, those warm woolly jumpers, and the thick socks.  It's all about feeling comfortable and warm, so soft and fluffy is the way to go. There's something very comforting about curling up in front of the TV with the whole family, or in bed encased in soft, warm fabrics.  Make sure you have the cosy PJs as well as the daytime clothes ready to go.
Comfort Food

Autumn is a time for casseroles and roasts, pop a stew in the slow cooker.  Warming, hearty food that gives you an inner glow just thinking about it. For dessert, there's crumbles and puddings, basically, it's food to fill us up and warm us up from the inside.  Autumn is a season of abundance, so luckily there are plenty of seasonal goodies to try.
Cosy Nights In
Autumn is the perfect time to have a cosy night in at home; just light some candles and get comfy on the sofa with a blanket or throw while you watch a film.  Maybe invest in a heated throw to make the experience that little bit cosier still.  Now is the time to get a TV subscription service and binge-watch a new family-friendly series.  Or you could curl up with a good book.
Hot Drinks
Hot chocolate is the perfect drink for cold weather and dark nights; comforting and delicious, especially with some marshmallows on top.  A hot toddy is another favourite of mine with maybe some warmed port or brandy to add warmth as well as taste to your drink.  Teas and coffees come into their own this time of year too. Don't forget honey and lemon doesn't 'just' have to be saved for coughs and colds, it's so comforting and child friendly too.
Candles and Mood Lighting
Darker nights give you more chances to light any candles, you might have at home. Or you could use the change of the season as an excuse to buy some more -there are so many gorgeous autumn scents to choose from at this time of year.  Using table lamps and dimmer switches you can achieve a cosy light for your living room to add to the atmosphere.
An Extra Hour In Bed
The clocks go back early in the autumn season, meaning an extra hour in bed to help us get used to the cold, dark mornings. Turn off your alarm and clear your diary to make the most of it.  Whilst we are talking about beds, make sure you have your winter duvet on and get out the brushed cotton bed linen for extra comfort.
All of these 'at home' things give us a chance to reconnect with our family, to draw close again, and to plan and look forward to Christmas festivities.  Get cosy and enjoy!